Fondant Cookie Decorating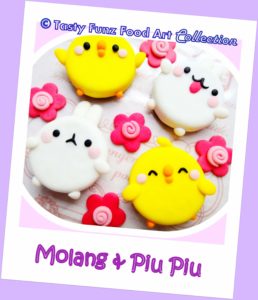 Cookies are simple, yummy, yet versatile.  We love them plain, elaborately iced or simply dunk them in our favourite beverage.  And now we can enjoy our favourite snack in a cute, appetizing way!
Bring out the artist in you and learn to work with fondant, creating your very own sweet and irresistibly cute 2D and 3D cookie designs at our fun Fondant Cookie Decorating for Kids.
Your lovely, tasty creations are sure to satisfy sweet tooths, ignite imaginations and amaze your family and friends.
Interested in signing up your children for some sweet creative fun?  Do contact us for more details, or register your interest using our online form.