Edible Art (In A Glass)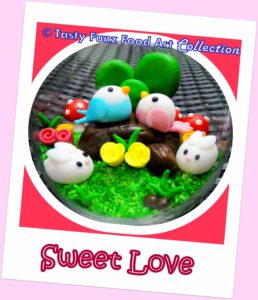 Bring out the artist in you and learn to work with fondant, creating your very own cute-looking 3D figurines, flowers and many more with our Edible Art (In a Glass) Workshop.
And with an interesting, edible backdrop made up of varied food ingredients, these lovely fondant art pieces 'come alive' and are transformed into a glass of fascinating and intriguing masterpiece, which is also sweet and flavourful.
Your tasty proud creation is sure to satisfy sweet tooths, ignite imaginations and amaze your family and friends.
Interested in signing up your children for some sweet creative fun?  Do contact us for more details, or register your interest using our online form.