Cartoonized Snowskin Mooncake Making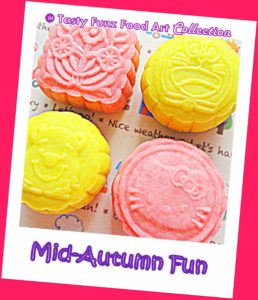 For more dough fun but lesser the hassle of baking or steaming, why not try your hands at making snowskin mooncakes that do not require any baking?
With our Cartoonized Snowskin Mooncake Making for Kids, you don't have to wait till the Mid-Autumn Festival to enjoy a mooncake!
Children and parents can have some great challenging fun making their very own lovely snowskin mooncakes at our Workshops.
Interested in organising a fun activity for children? Do contact us for more details, or register your interest using our online form.